Congratulations to TNI graduates of 2018
TNI commencement day is held at Rachamangkhala Pavilion, Suan Luang Rama IX Park, on 10 November 2019 at 7.00 a.m.-13.00 p.m. for 952 new graduates (887 in Bachelor's Degree and 65 in Master's Degree).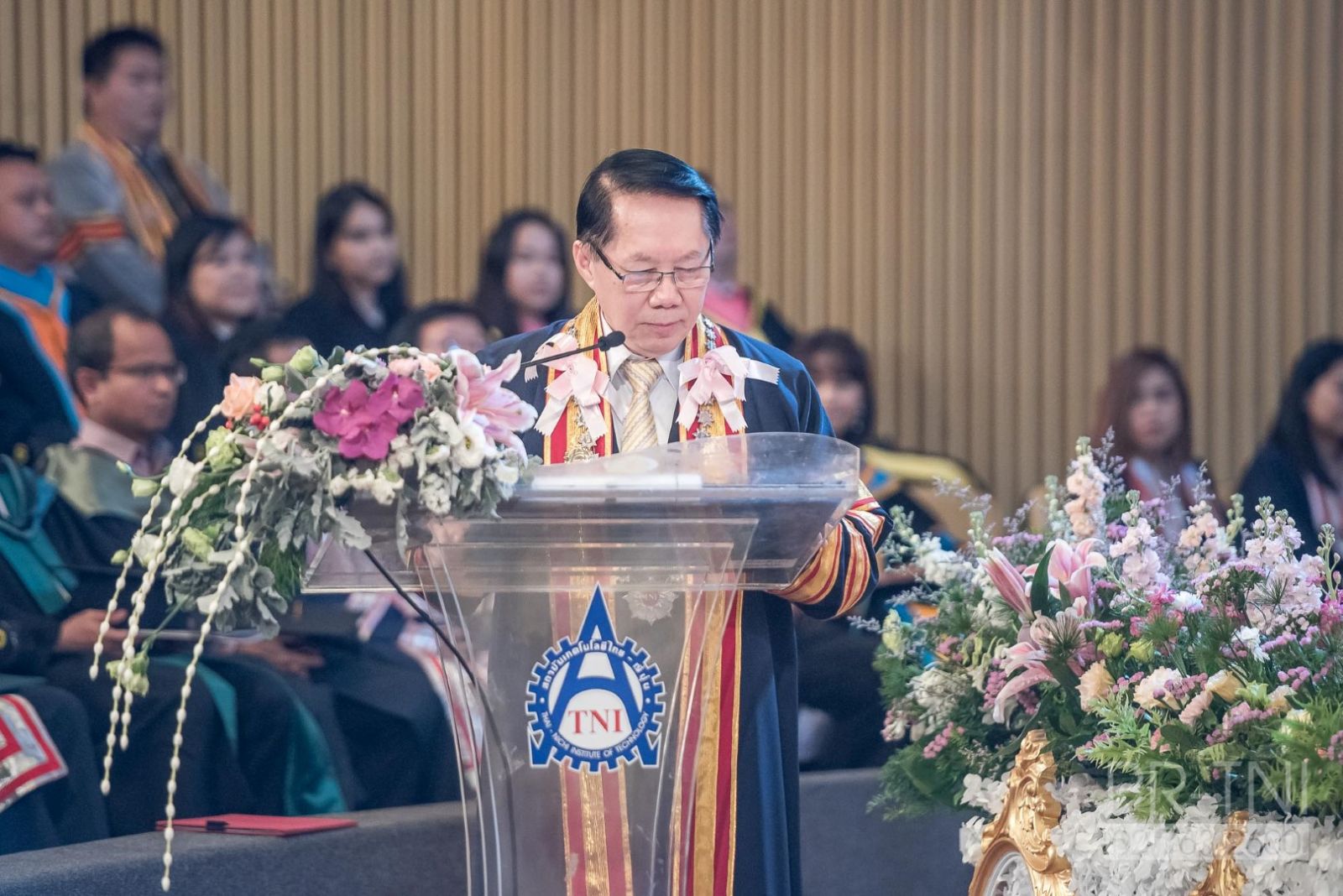 Assoc.Prof.Dr. Bandhit Rojarayanont reports on TNI's annual performance.
Mr. Atsushi Taketani, President of JETRO Bangkok has been invited to be the keynote speaker in the commencement ceremony. He talks about the history of TNI and JETRO, Thailand's economic situation and challenges, Japanese companies' situation and challenges, and the role of TNI graduates in this economic situation. He also advice the new graduates to work at their best and keep polishing themselves to be relevant in the global stage. He said becoming the top management is not a real success, but graduates have to do the best at workplace and at home too. He hope TNI graduates could do for contributing to the development of Thailand, Japan and the World.
Mr.Supong Chayutsahakij, Chairman of TNI Council delivered his congratulatory speech and conferred degree to graduates.
Mr.Supong Chayutsahakij presented the honorary award in recognition and contribution to Mr.Thavorn Chalassathien, Vice Chairman of the Human Capacity Building Institute, The Federation of Thai Industries, and a former Member of Board of TNI Council.